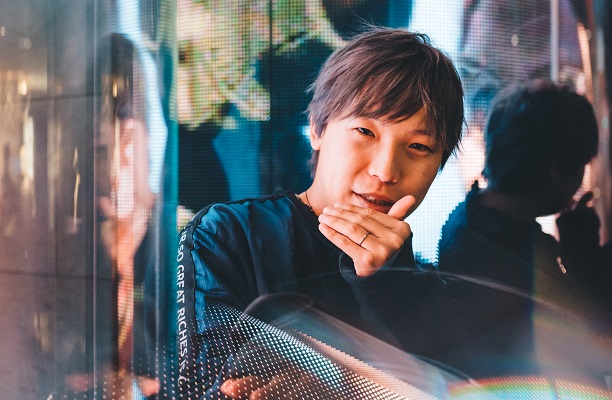 Daichi
Daichi
Human Beatboxer/YouTubeクリエイター
He started teaching himself human beatbox since he was 10 years old.
He can make 50 different sounds without using any musical instrument at all and play rhythms
and melodies at a time.
He also can perform with sounds which are only from his mouth.
When he was around 18 years old, he made a video at home and uploaded on YouTube. He
became the focus of attention by people from all over the world and his video exceeded the
total number of views of 300 million times.
In 2012, he participated the All-Genre Performance Competition sponsored by Apollo Theater
In New York. He became a first Japanese musician who made to the annual finals and received
the title of the world third place.
In 2013 and 2014, he participated "J-pop SUMMIT FESTIVAL" in San Francisco as a
representative of Japan. And he performed in front of 100 thousand local fans.
In addition, he actively does live activities in Malaysia, Taipei and overseas (San Francisco,
Chicago, Singapore etc.)
Daichi's followers are surely growing now and his followers are mainly Junior high and
High school students. Now, he has over 150 thousand followers on Twitter and LINE official accounts.
活動歴
<TV>
CX   「SMAP×SMAP」
NTV 「スッキリ」
NTV 「ZIP!」
NTV 「未来シアター」
NTV 「スクール革命」
CX 「全力教室」
NTV 「心ゆさぶれ!先輩ROCK YOU」
NTV 「ナカイの窓」
NTV 「世界番付」
NHK「バナナ♪ゼロミュージック」
RKB毎日放送「忘れる前に想い出して欲しい」(ケビン役)
<LIVE>
rockin on presents COUNTDOWN JAPAN 10/11
BOYZ II MEN Japan Tour
SUMMER SONIC 2012
Beat Connection 2012 @横浜アリーナ
STAR FES2013
YouTube FanFest2014
SPOTLITE音楽祭 @中国 広州
The Creators @福岡
B.LEAGUE2017-18 リンク栃木ブレックス ハーフタイムアクト
BaysideDanceHalloween
YouTube Fanfest 2017
<CM>
花王ヘルシアウォーター
SONY WalkMan
NIKE
KIRIN
アサヒ飲料
ロッテ
明星食品
newbalance
HOYA
スパイシーソフト
KDDI
Panasonic(WEB CM)
山芳製菓(WEB CM)
ユニバーサルスタジオ(WEB CM)
<ラジオ>
NHK「ごごラジ!」
TBS「安住紳一郎の日曜天国」